Job Description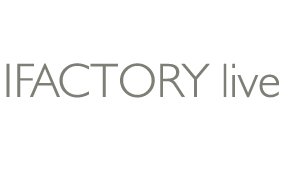 A TV production and talent management company is looking for a dynamic individual to join the company to develop and expand business relationships for the TV programmes we create and on screen talent in Ghana and across Africa we represent.
Knowledge of TV production and sponsorships and the entertainment industry in Ghana and across Africa.
Job Specification
Main Responsibilities: 
To lead all aspects of partnerships and sponsorship agreements (create documents/presentations and close agreements)
To set up and attend meetings with 3rd party clients;
Delivering to tight deadlines;
To quickly establish a strong working relationship with the on-screen talent
and identify commercial opportunities
To quickly identify commercial opportunities for the TV programmes being produced
Travel within Ghana and across Africa
Person Specification
Skills and Abilities:
Strong editorial judgment.
Ability to inspire and motivate a small or large team.
Experienced sales and marketing account manager with proven track record in brokering sponsorship agreements
Broad awareness of factual/entertainment television.
Very strong organisational skills and track record in delivering complex
Projects to tight deadlines and on budget.
Excellent scripting skills
Competencies:
Attention to detail
Ability to create a sales package and and inspire others to realize it irrespective of circumstance (ms word/excel, powerpoint)
Excellent Planning and organising
Is able to think ahead in order to establish an effective and appropriate course of action for self and others. Prioritises and plans activities taking into account all the relevant issues and factors such as deadlines, staffing and resources requirements.
Talent management:
Strategic thinking
Can identify a vision along with the plan which need to be implemented to
meet the end goal. Evaluates situations, decisions, issues, etc in the short, medium and longer-term.
Decision making
Is ready and able to take the initiative, originate action and be
responsible for the consequences of the decisions made.
Motivation
Takes a proactive approach to work that is characterised by commitment, and motivation-Resilience
Can maintain personal effectiveness by managing own emotions in the face of pressure, set backs or when dealing with provocative situations.
How To Apply
Interested persons should send their applications and CVs to: